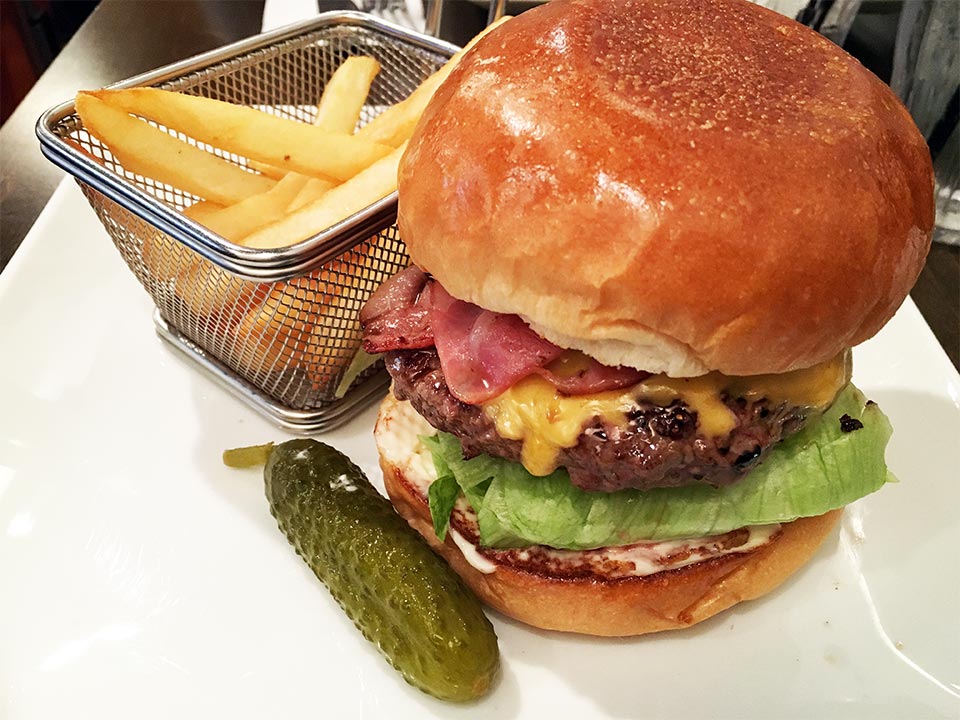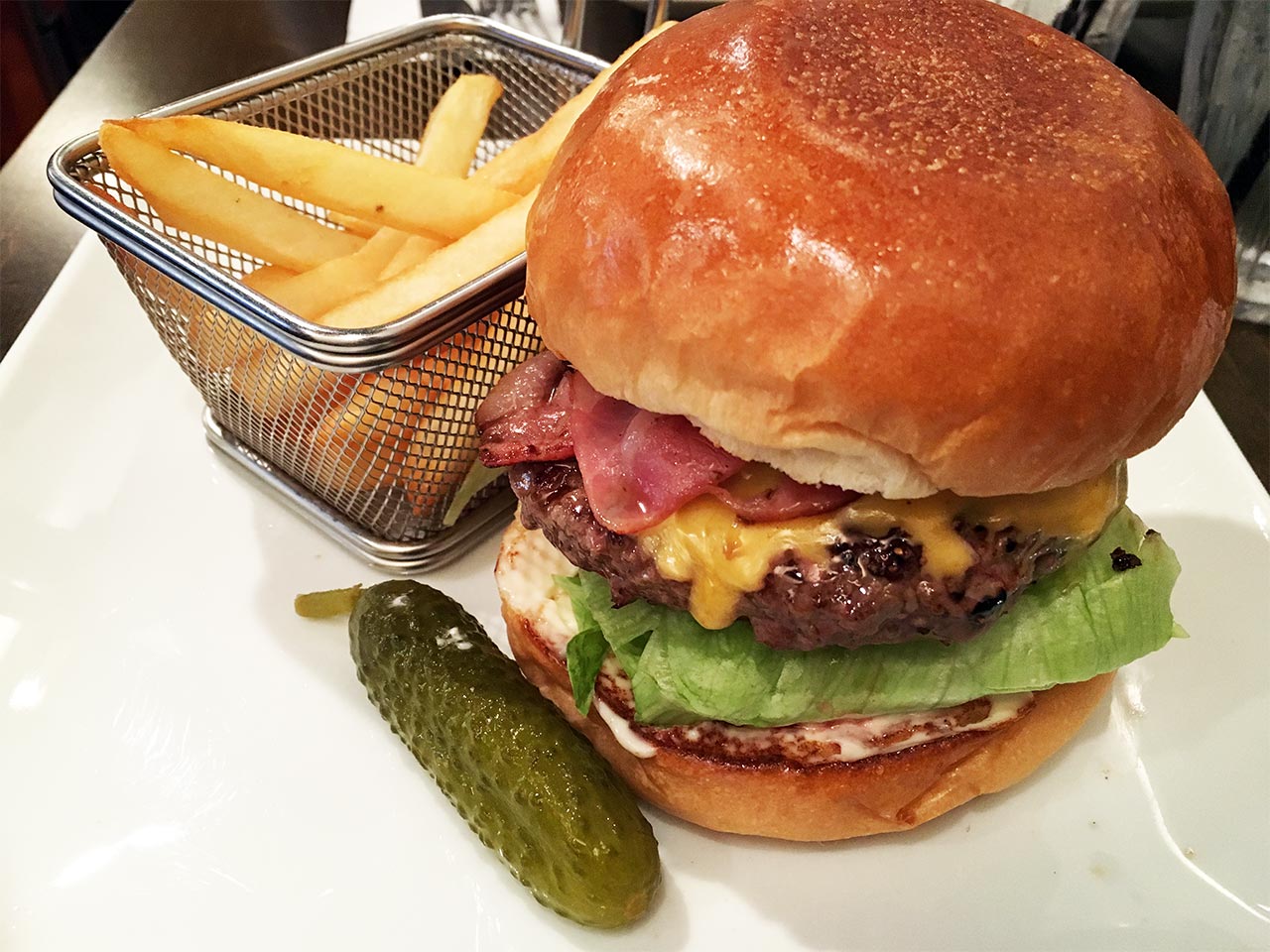 The appetite increases, the scent the meat is burned is full of shops …
Shark Tree 's hamburger shop in East Tokyo that I wanted to see from before.
I went to eat at once.
There is that shop at the intersection of Kamezawa 4 chome about 10 minutes on foot from Kinshicho station.
First let's check the map.
Here is a map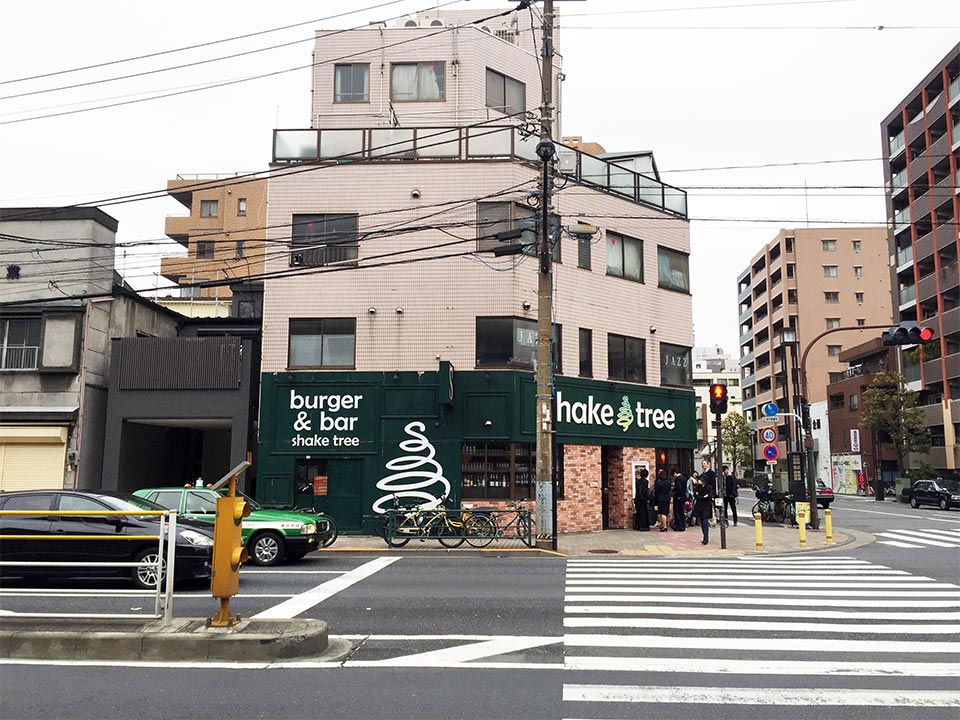 Yes, this is Tokyo's intersection of Kumazawa 4-chome Sumida-ku.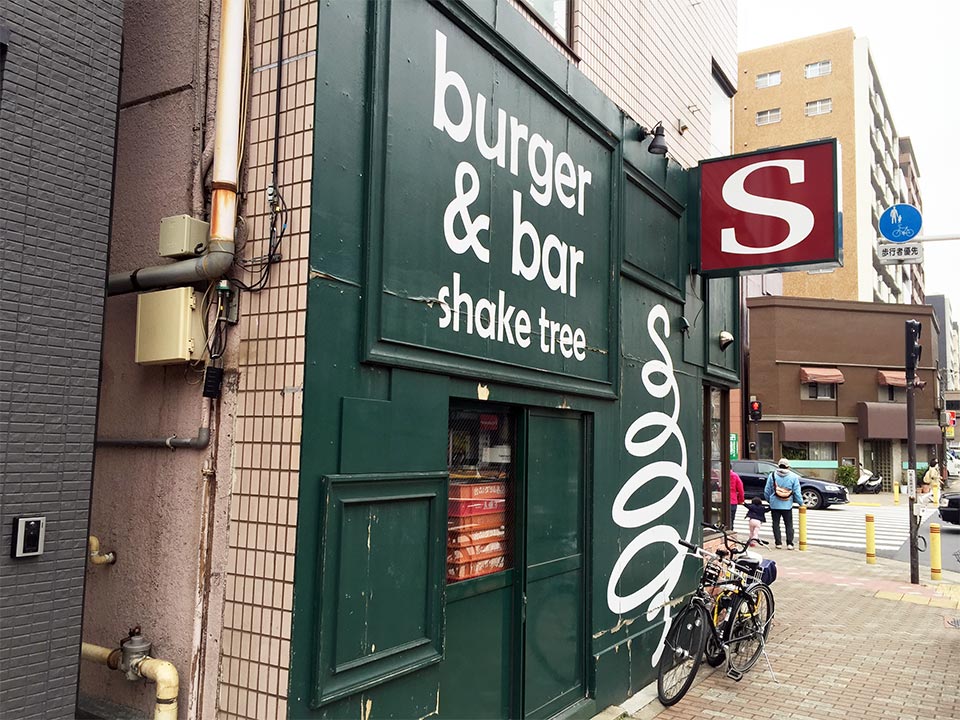 I shot a shop from the side.

Well, it is Shake Tree.
Two pairs were lining on Saturday afternoon.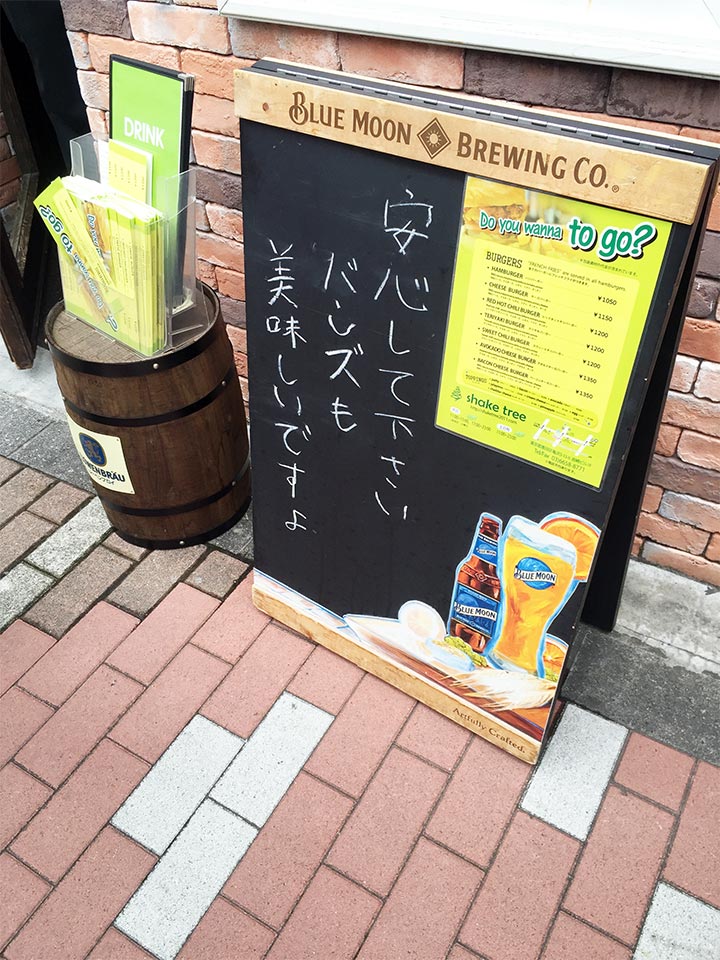 While waiting outside, various things "Pasha!"
There were menus and leaflets.
"Please be relieved, the buns are delicious, too"
What is Buns?
It is a round bread with little sweetness or salty taste.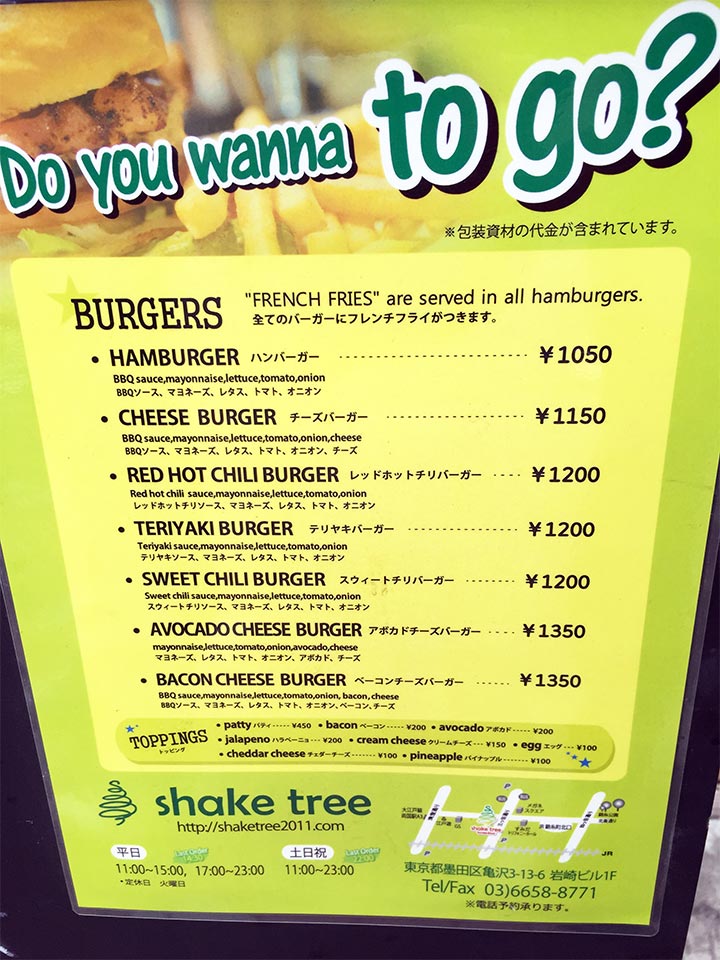 Shooting menu.
As I looked it up on the net beforehand, if you eat first, "Cheese Burger" and "Bacon Cheese Burger" that. If you like meat, it is recommended to skip the BBQ sauce and enjoy the taste of the meat itself!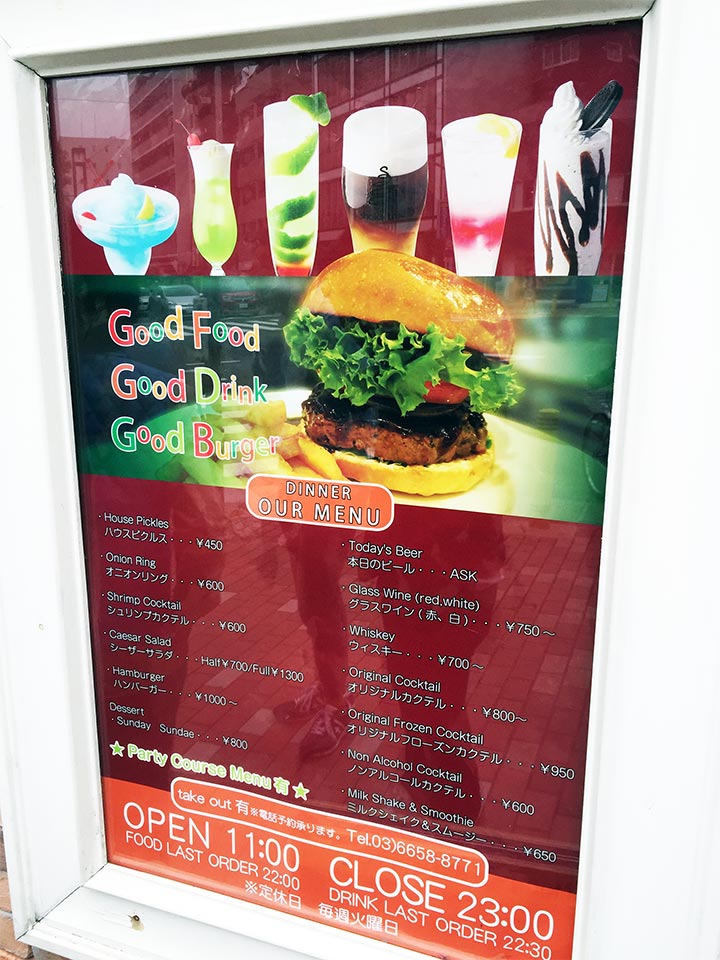 Here too "Pasha!"
There is a side menu and a menu of alcohols.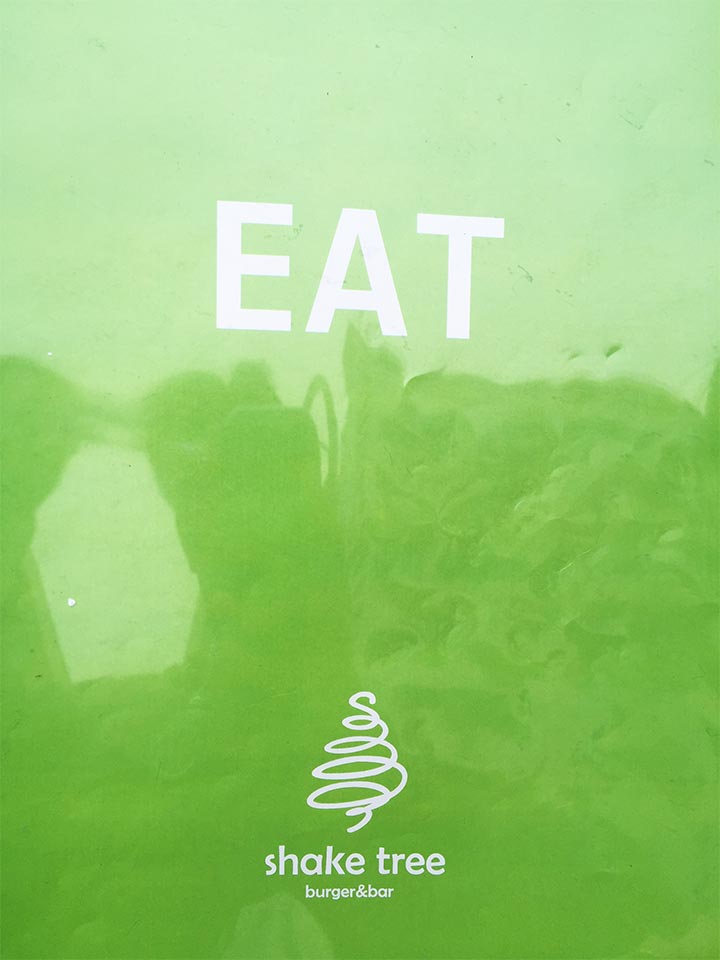 I captured it because there was a menu.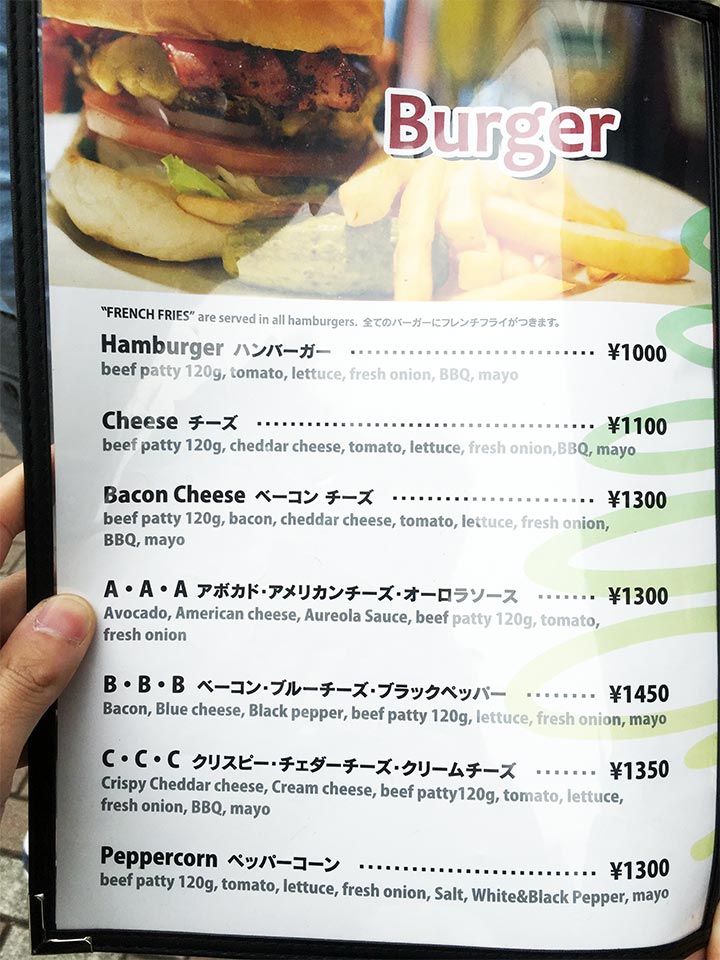 First off is Burger.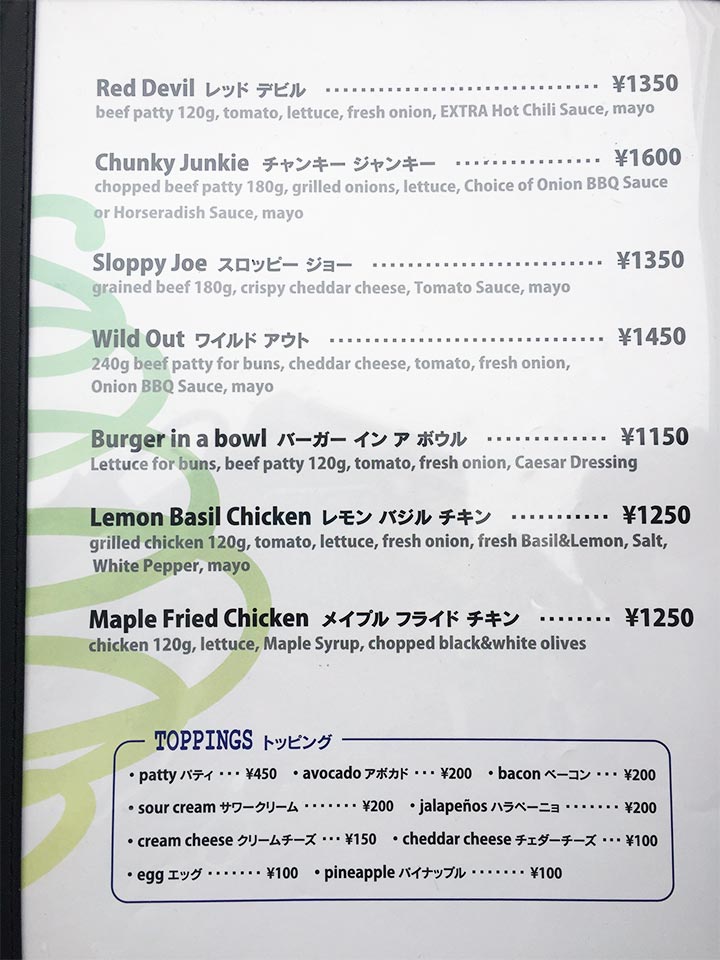 Wild Out is also a concern menu.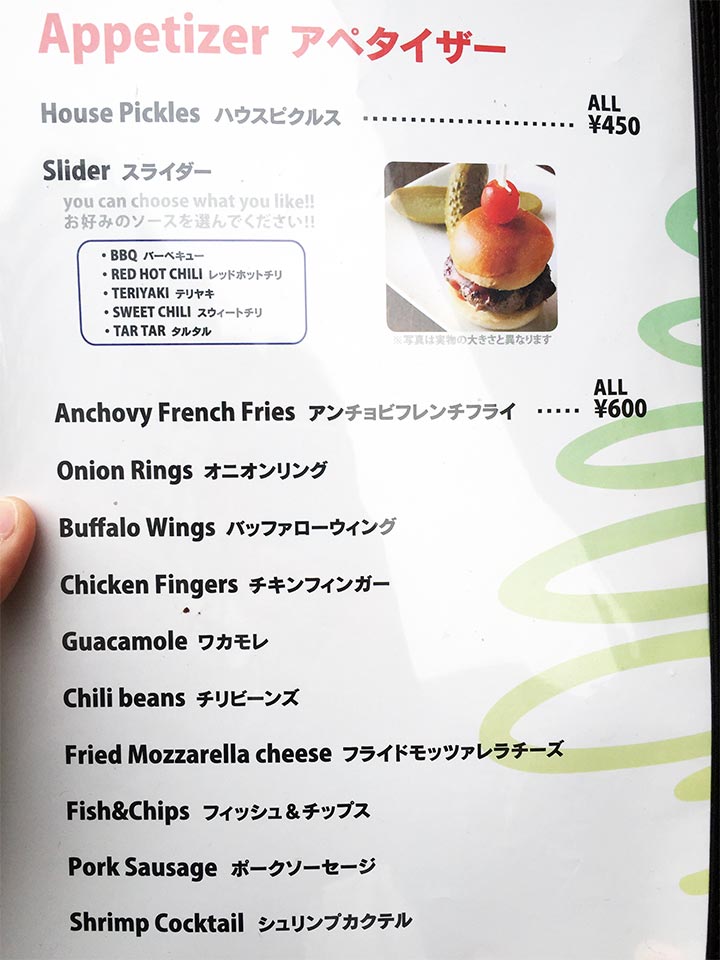 It is Appetizer.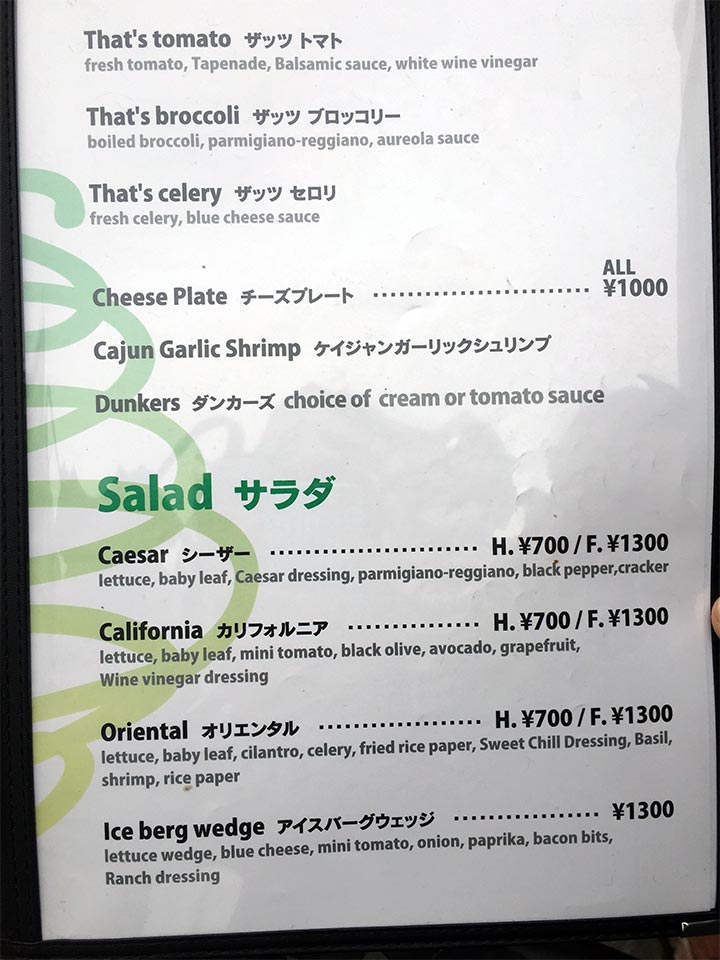 It is Salad.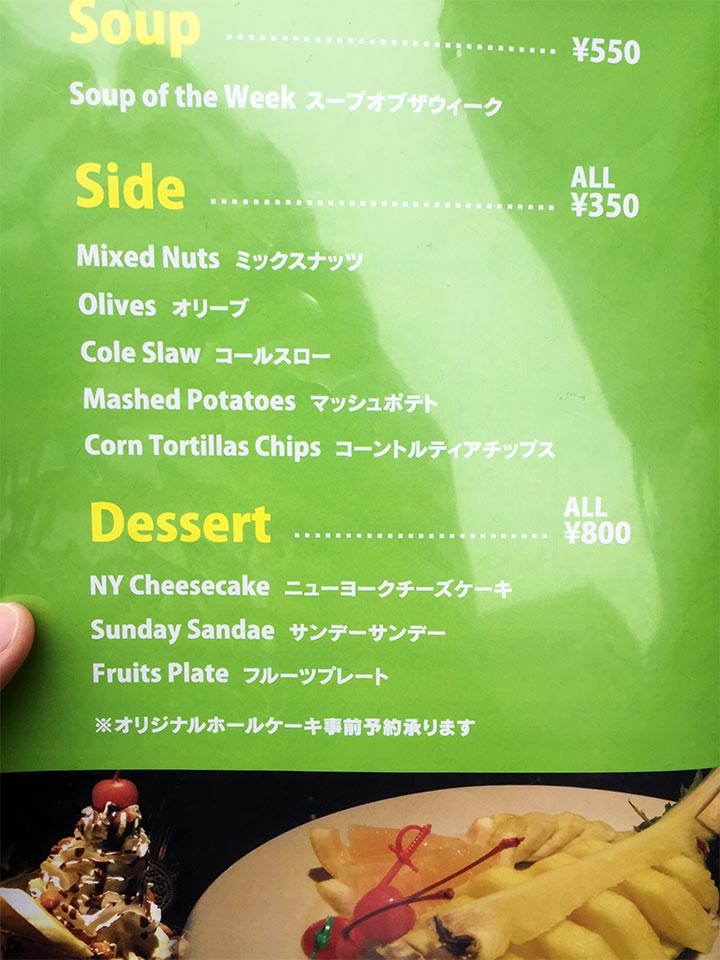 SoupにSide、Dessertです。
Other, alcohol is substantial.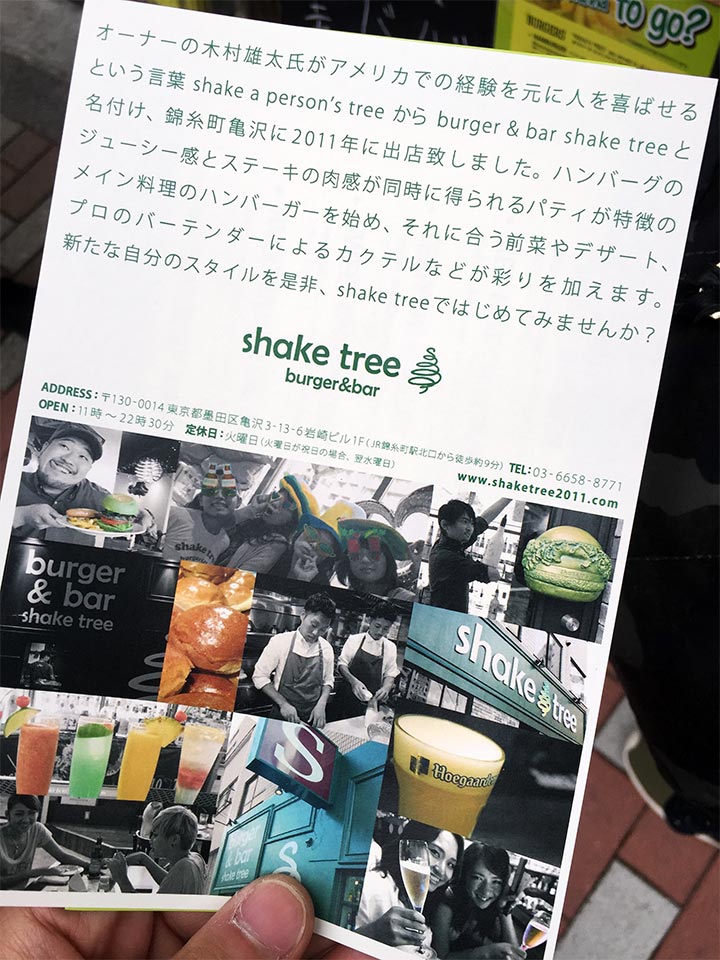 Shake Tree's introduction was listed.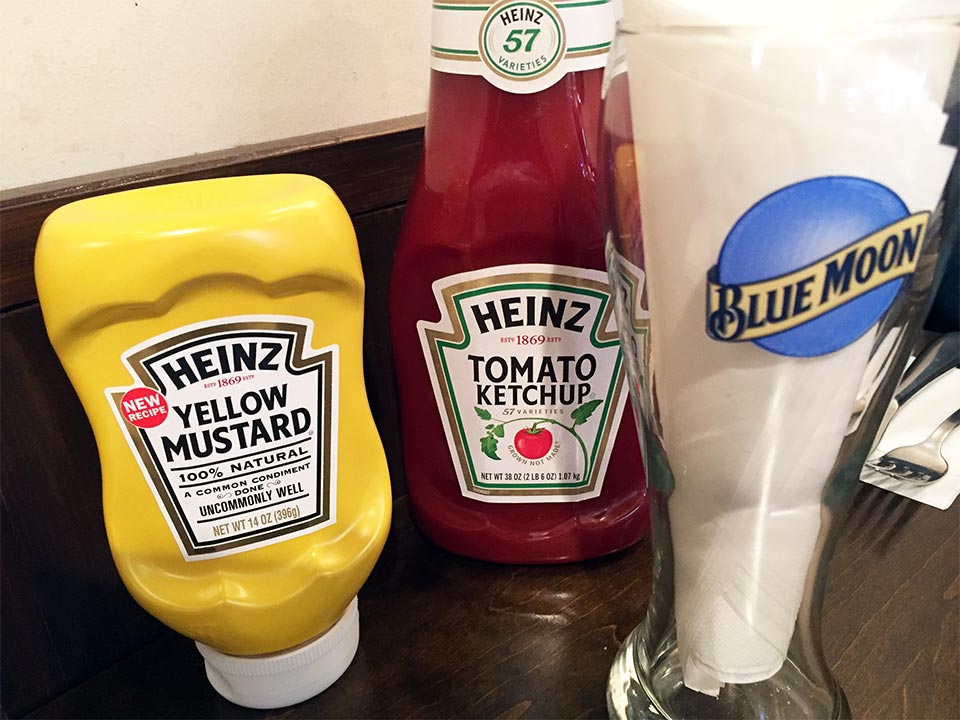 I waited for about 10 minutes and the store clerk urged me to go inside the store.
HEINZ 's ketchup and mustard, and a paper bag wrapped when eating a hamburger was set.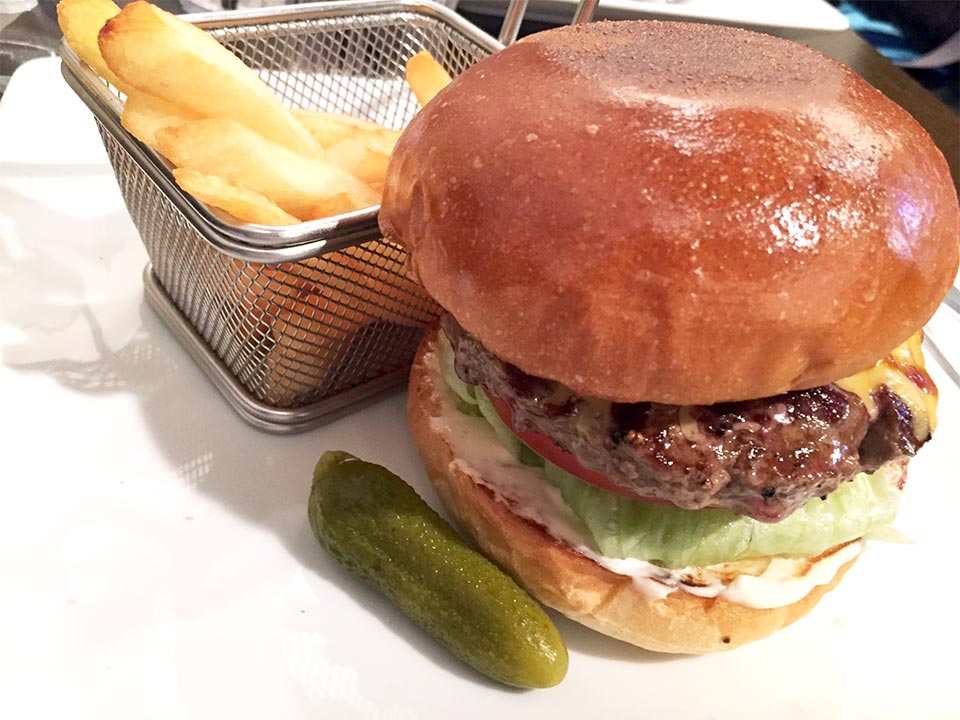 It took about 10 minutes after ordering, cheeseburger was brought.
I brought out ketchup and mustard as "New!" And I ate it with potato and ate it delicious!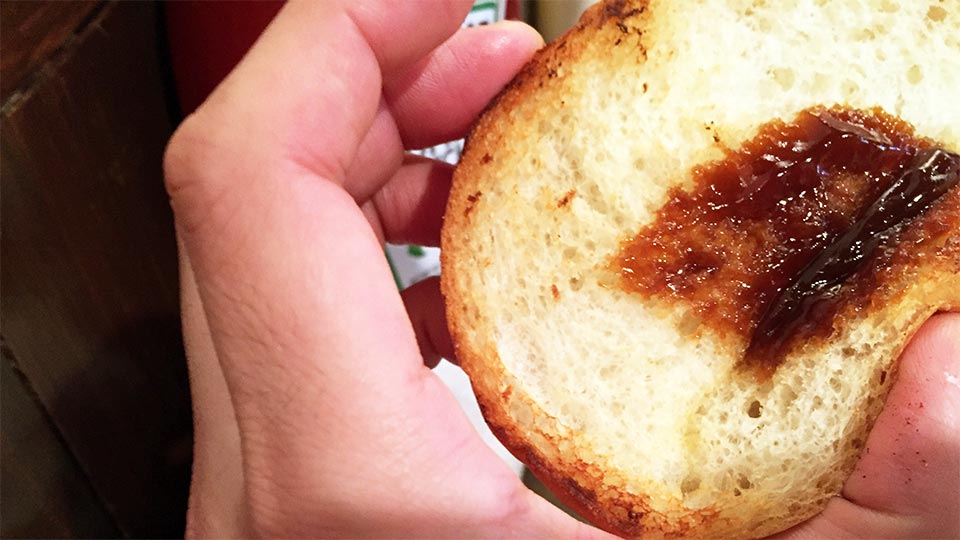 Well why, why did you film the buns?
that is
"I am relieved because the buns were delicious!"
The burned scent of the meat was bleeding in the buns and I felt the fragrance.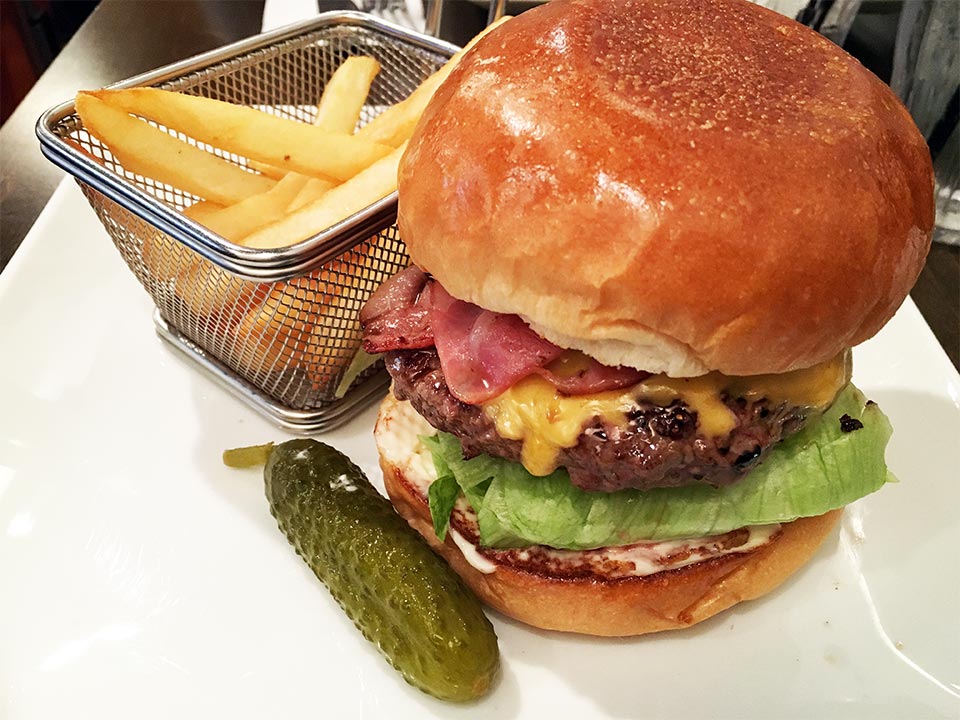 And here is a bacon cheeseburger.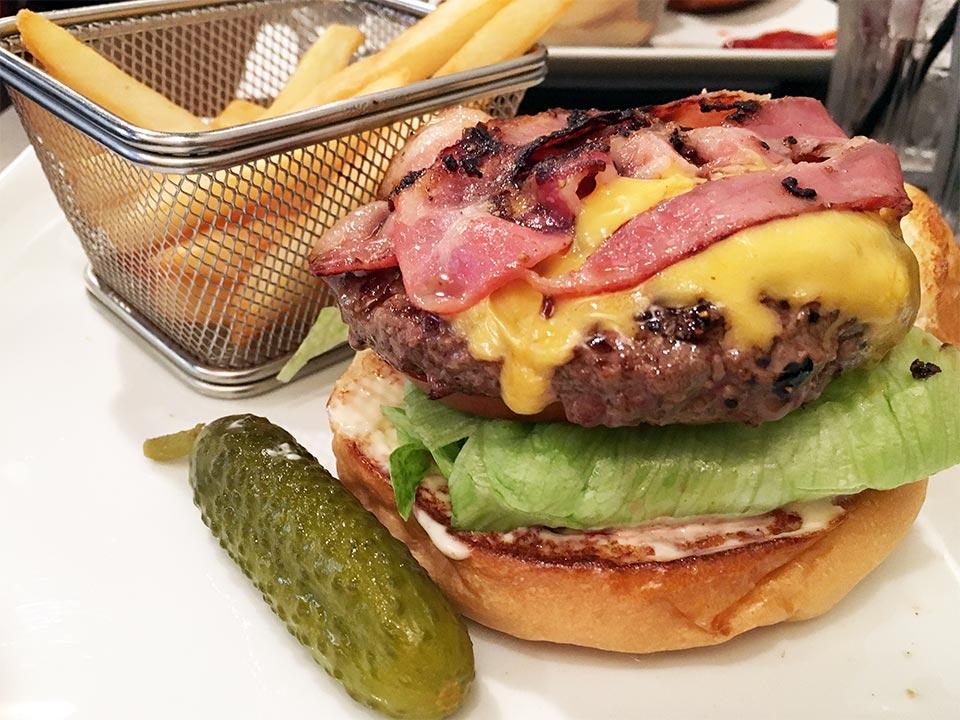 Take the upper buns and check the contents!
As recommended, I received without barbecue sauce.
I enjoyed the original taste of meat.
Well, meat is delicious anyway, juicy!
Coarse ground meat broth "Jut" came out!
If you have opportunities, please do come by all means!