最終更新日時:2017年2月6日 10:23
投稿日時:2017年2月1日 17:29
カテゴリー:ja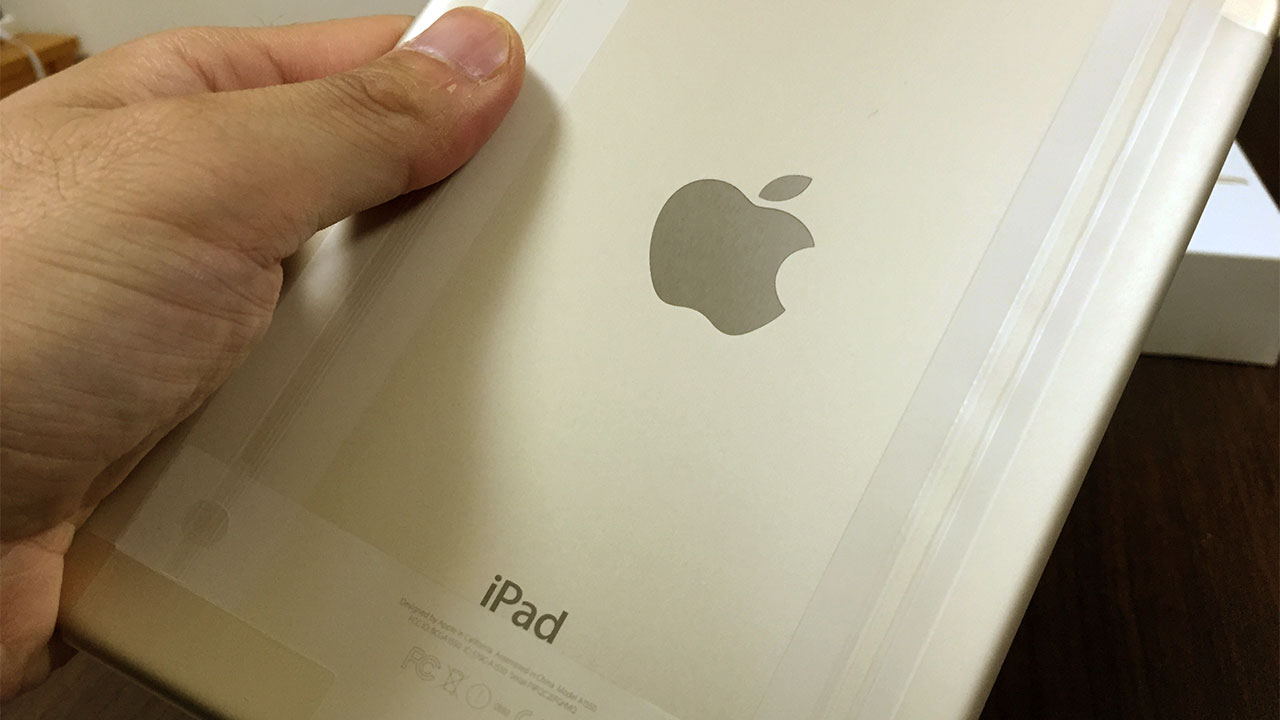 "Well, I had trouble till the end of the end …"
I decided to write the reason for that trouble in the second half, first let me tell you the report until opening.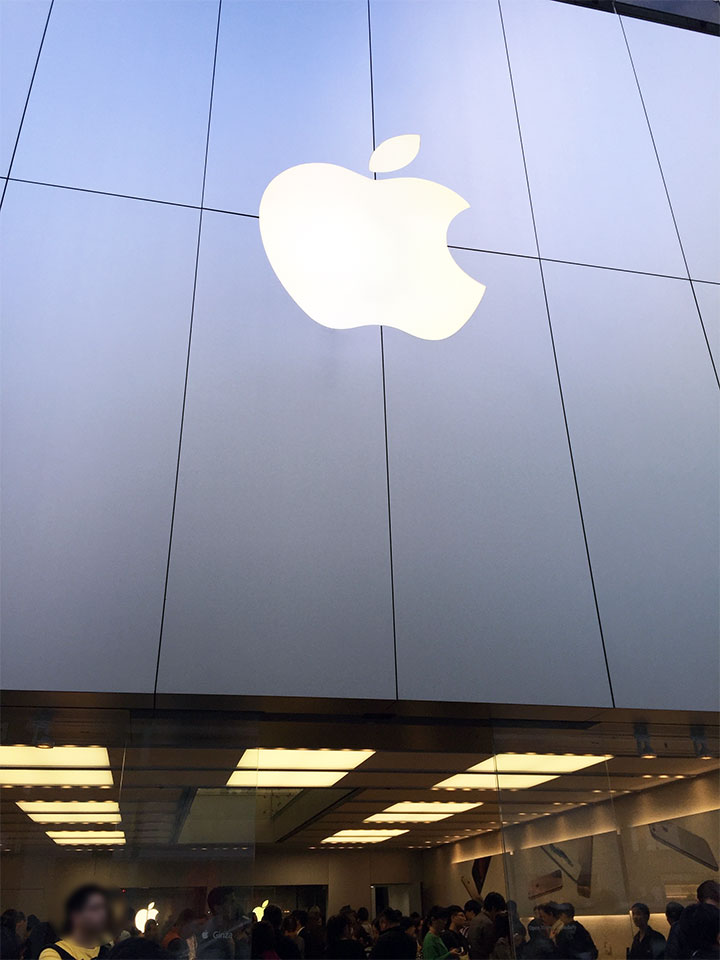 20th November 19th at 16 o'clock The location is Ginza Apple Store.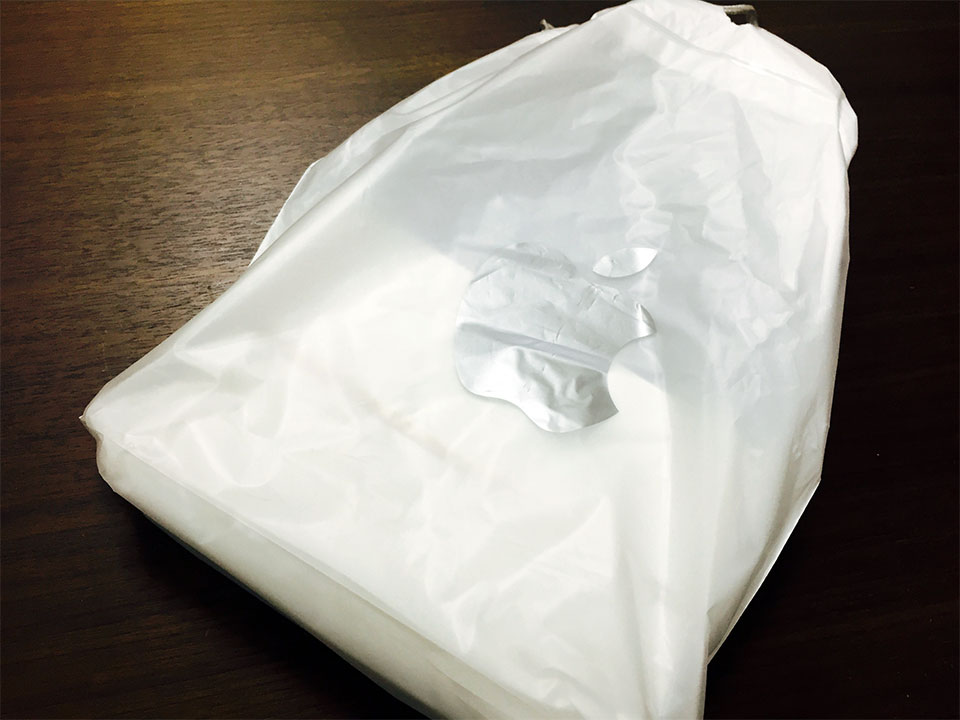 Rumpled Apple Bag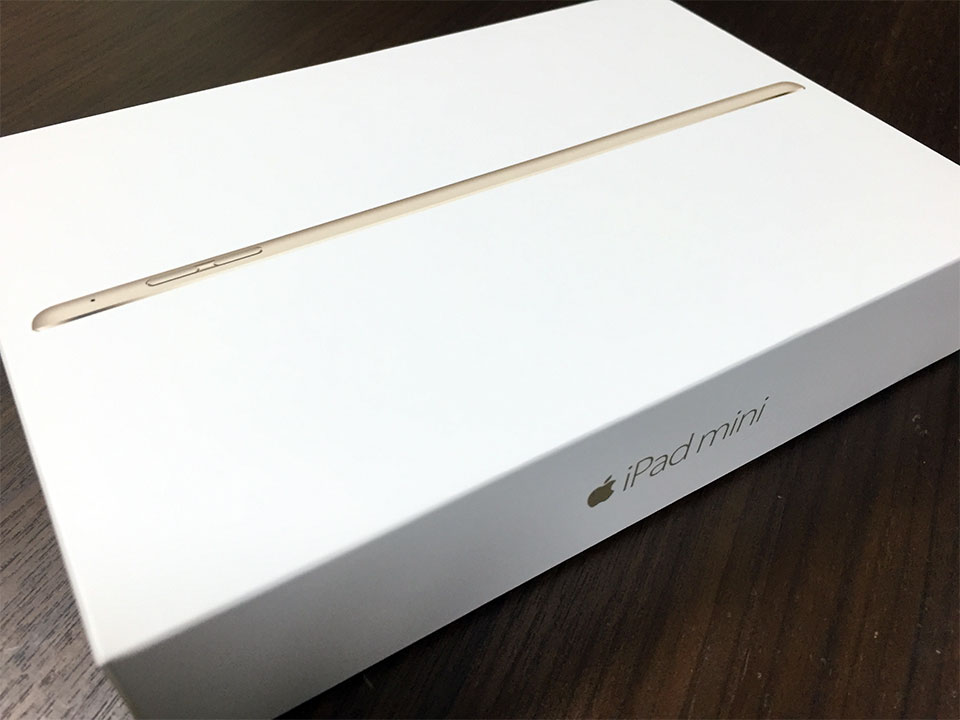 I finally meet iPad mini 4!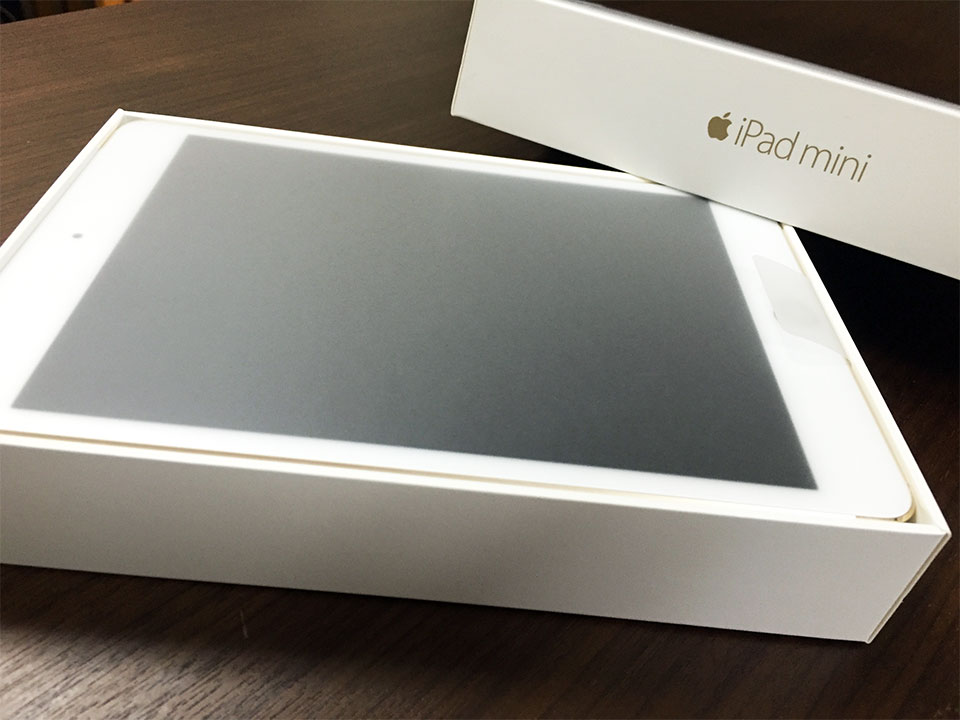 When opening the lid, it came out, iPad mini 4!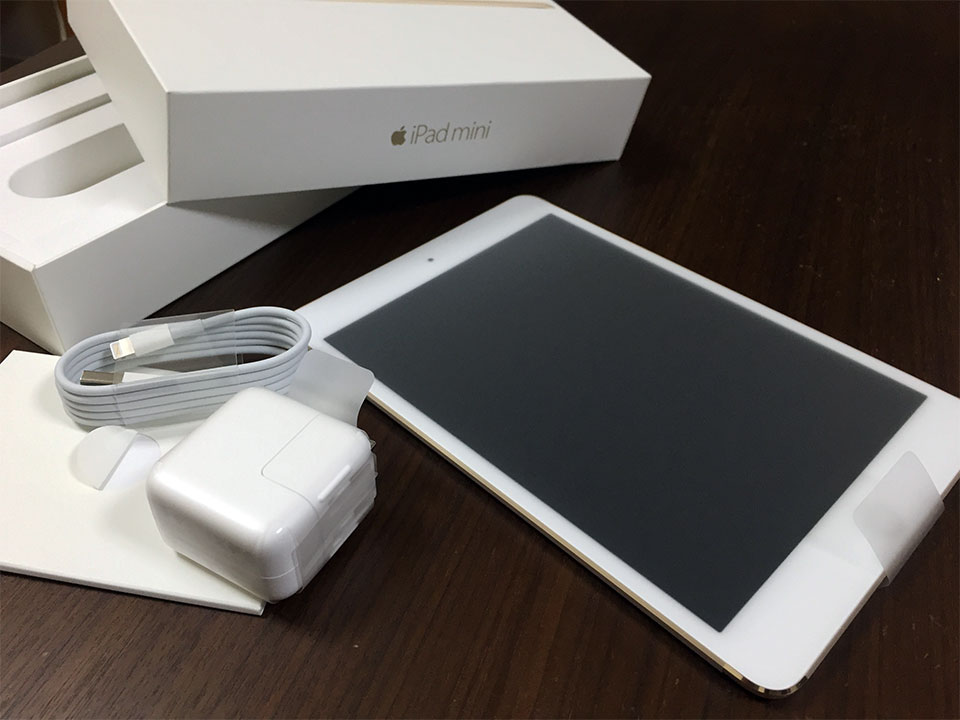 It is iPad mini 4 and accessories.
The familiar Lightning – USB cable and USB power adapter are included.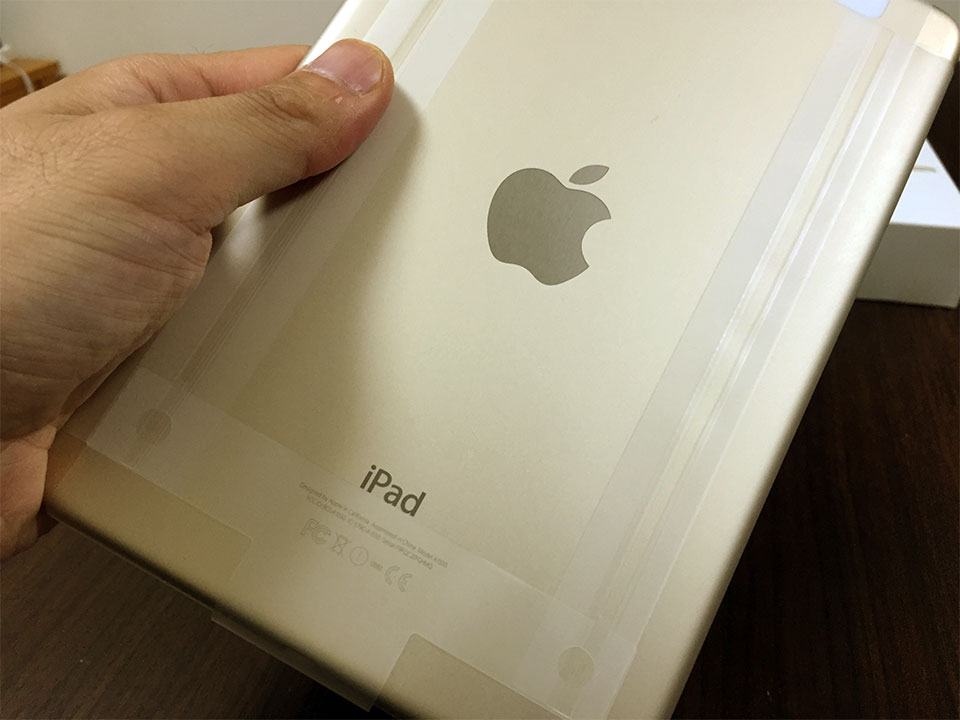 It is the back side, I chose Gold.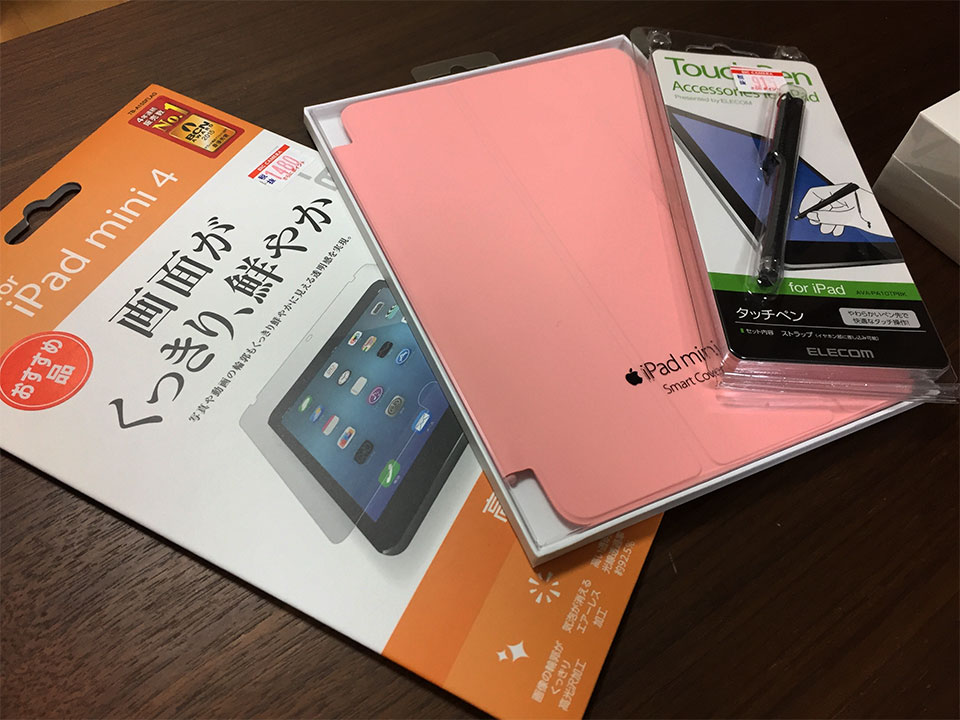 IPad mini 4 and accessories. This time, I purchased a glossy protective film and stylus (tip rubber), genuine Smart Cover (pink).

Immediately, I tried the iPad mini 4 with Smart Cover.
I plan to use this with a Reudo Bluetooth keyboard.
I was worried very much whether to purchase iPhone 6s Plus or iPad mini 4.
Once you set it to 6s Plus
"I can sell iPhone 6 and iPad mini 2 that I have now and can not be assembled on 6s Plus."
I was thinking, until just before.
However, I like the recently signed "d magazine" application very much, and the screen ratio of 4: 3 is very suitable for reading magazines.
The 7.9-inch screen size that is not so painful to carry is one of the attractions.
When the screen is large, it is comfortable to use Remote Desktop from the place to go, and in the case of the iPad, PC sites are seen to be crispy also became the deciding factor of purchase.
Well, this time, I purchased 128GB Wi-Fi + cellular model.
Although the price difference with the Wi – Fi model is 14,000 yen, I was very troubled also with this price difference, but when I have the iPad mini 2 Wi – Fi version I have, I connect it on the road, instantly It was cumbersome to use a hotspot (a feature that can start tethering with the iPhone).
Also, I do not make phone calls or receive calls, but I thought that if I was using my iPhone instead of iPhone, I could stand around enough with this iPad mini 4. The reason for choosing the cellular version is also to try to challenge how far it can be done on an iPad that does not have a call function.
"IPhone, the price is expensive …"
Is it a bit more than the latest iPhone? It is iPad mini 4 which is inferior in performance, but I want to manage it well somehow.